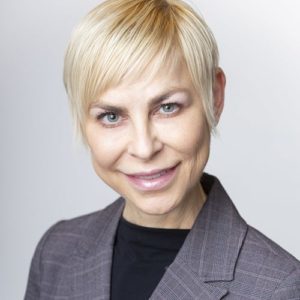 I would like to welcome and introduce Michelle Bilek as the newest member of the CAEH team. We are excited to have her and her varied set of skills and talents on our side. Michelle will be working directly with Wally Czech the Director of Training in a support roll as well as assisting in additional program development and expansion. Here is a little bit about Michelle that outlines why we are grateful to have her and why she is more than appropriate for this role.
Michelle is a 44 year old social activist and advocate, living in Peel Region for 39 years. She is a long standing supporter of democracy, human rights, diversity, equity, and the environment. As an advocate against violence and poverty, she has been driven to challenge the status quo and make a difference in the lives of ordinary citizens. Michelle works for those that feel they do not have a voice.
Michelle has worked as a High School teacher in Toronto and a Community Resource Manager in two different hospitals. She is a Families and Schools Together (FAST) facilitator in various marginalized grade schools in the Peel region. She also has a vast history in the area of diversity and poverty reduction participating on multiple boards and working groups. In addition to this Michelle has been on the Homelessness Partnering Strategy (HPS) Community Advisory Board working with community partners to distribute fiscal support for sustainable and affordable housing and services to community members. Michelle has also been a guest editor with Canadian Women's Studies Magazine and a member AND participant in the Peel Poverty Action Group, Habitat for Humanity, Make Poverty History, and Equal Voice which works to promote the election of women at all levels of government.
Michelle is no stranger to the political world. She was the Oakville Federal NDP candidate in 2008 and the Mississauga-Erindale/Erin Mills Federal NDP candidate in May 2011 and the Fall of 2015. She was the Provincial candidate in October 2011 and June 2014 elections. She also ran for Trustee in Mississauga in 2010. Michelle's campaigns have forced public debate on an alternative view for society, Canada, and the world.
Michelle has received an education in Psychology and Sociology from McMaster and has studied Women's and Gender Studies from York University. From her single mother upbringing, she had experienced struggles and sacrifices of living within a "working poor" family. As an undergraduate, Michelle's family lost their house because of financial difficulties and she was forced into homelessness for a period of time. That and struggles with some severe health conditions has lead Michelle to care deeply about sustaining and improving our health care system and eradicating poverty. She believes that the core causes of poverty, malnutrition, and homelessness must be addressed with urgency.
Michelle believes a "better way" can be achieved by creating a society based on inclusion, fairness, and equity for all.
One of Michelle's key roles will be as the front person in getting communication started related to training. So if you would like to connect regarding training opportunities through the CAEH TTA or if you just want to say hello and congratulate her on her new role you can do so by emailing her at michelle@caeh.ca or calling her at (416) 953-5569.